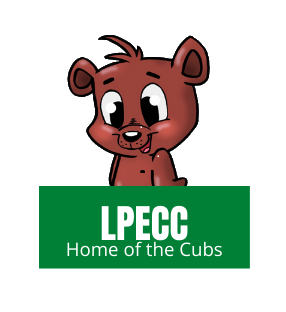 Welcome to the 2021-2022 LPECC family!
The teachers will contacting all enrolled families in late August with detailed information. If you applied and have not received a letter from LPECC, please call to check on your child's enrollment status. If you have any other questions or concerns, please call 513-1470 between 7:30 AM-3:00 PM.
Your child will have one of the following highly qualified teachers as well as a skilled paraprofessional working with them each day. We are all very excited to reopen the school and want to assure you that we will be following the required safety precautions as well as many of our own in order to protect your child. We want everyone to have healthy & fantastic year as they learn through purposeful play in a language rich environment.
Jennifer Breeding
Mechelle Brown
Blake Collie
Deidra Dunbar
Julie Dowden
Samantha Garner
Maggie Graham
Jeannie Roberson Harris
Kristen Poe
Kristy Powell
Chelce Thompson Murdock
Chasten Veatch
Donna Walters
Katie Dupuy-Speech Therapist
LPECC SCHOOL SUPPLIES
1 Nap Mat-(small plastic & foldable)
1 Bath Towel
1 Backpack-(with zipper)
1 Plastic Folder-(with pockets and 3 prongs)
1 Box of Washable Markers
Girls Only-Gallon Ziplock Bags
Boys Only-Quart Ziplock Bags
Extra uniform, underwear, and socks to be KEPT IN BACKPACK for emergencies.
Please label all items with your child's name.
LPECC Uniform Requirements
Khaki Pants/Skirt-elastic waist preferred-belts discouraged
Red, Black, or White Shirt
Tennis Shoes-REQUIRED FOR SAFETY
AM Carline-7:30-7:55 Breakfast is provided to all children during this time.
PM Carline-2:45-3:10
Parent Orientation-August 19 at 5:30-Canceled
Family Visits at assigned appointment time-August 19 and 20
First Day for BOYS Only-August 23
First Day for GIRLS Only-August 24
All Students-August 25